RADIANT SKIN MUST-HAVES FOR ENERGIZED, HYDRATED SKIN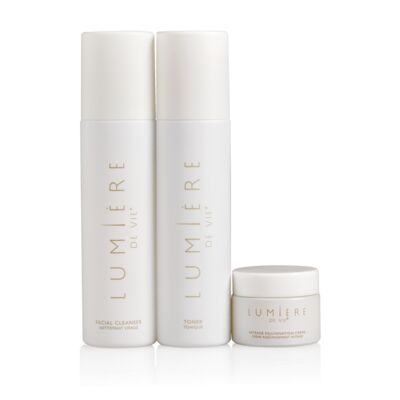 Lumière de Vie® Skincare Value Kit
This complete regimen for basic skincare includes a cleanser, toner, and moisturizer that work together to reduce the appearance of dry skin and support normal collagen, leaving skin even toned, hydrated and radiant.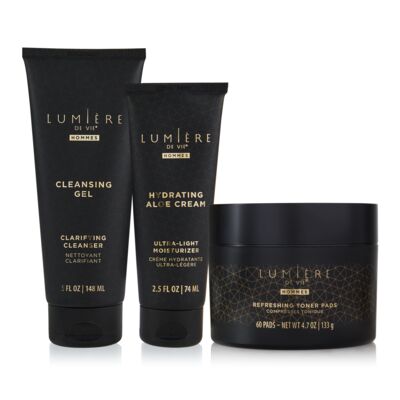 Lumière de Vie® Hommes Skincare Value Kit
This easy-to-follow skincare regimen includes a cleanser, anti-aging treatment, and moisturizer to restore, hydrate and balance your complexion for a healthier skin tone.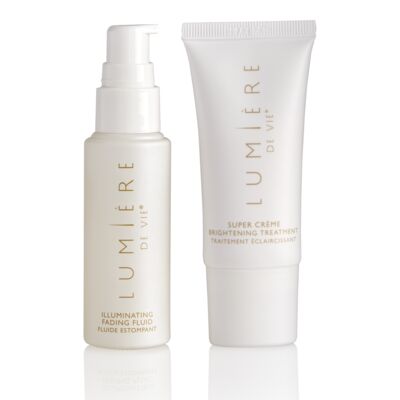 Lumière de Vie® Brightening Kit
This powerful brightening duo includes two treatments that work together to reduce dark spots, redness and hyperpigmentation. These formulas also help brighten the skin's overall appearance for a more radiant complexion.
DISCOVER THE POWERFUL WAYS YOU CAN TRANSFORM YOUR SKIN WITH LUMIÈRE DE VIE
LUMIÈRE DE VIE A NEW GENERATION OF SKINCARE
LUMIÈRE DE VIE HOMMES ELEVATED SKINCARE FOR MEN